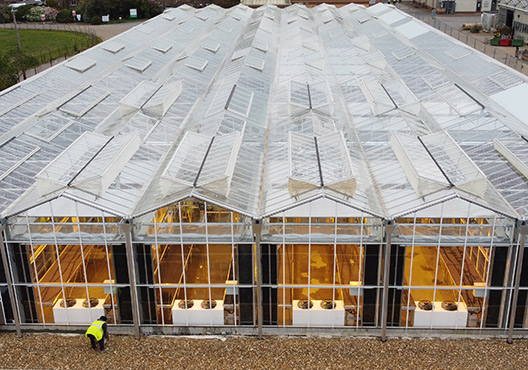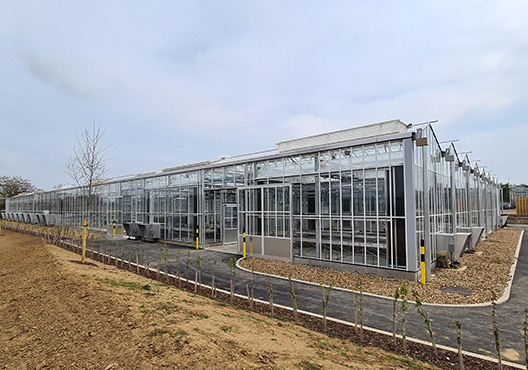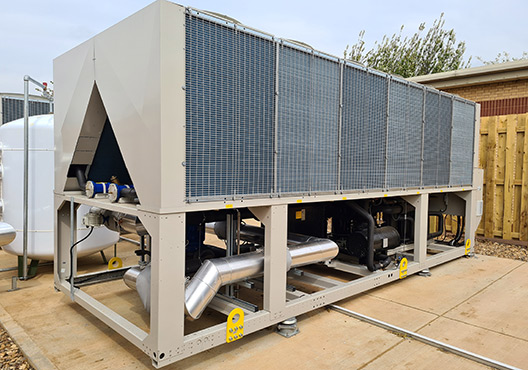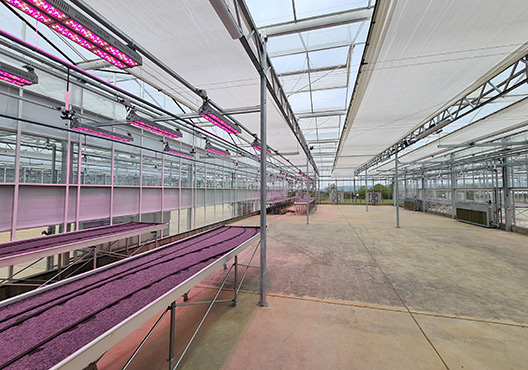 Project by Bridge Greenhouses
NIAB East Malling – New Research Facility
Project by Bridge Greenhouses
Area: 2,304 m2
Industry: Research
Use: Multicompartment Research Facility
Glasshouse Structure: Venlo to GM Standard, Aluminium gutter, 4.0m bays on a 8.0m lattice, 4m sections, Continuous ridge vents in small compartments, Insect Netting on all vents,
Heating: 750kW Twin air source heat pumps, fan coils for low low flow temperature
Cooling: Chiller unit with dual cooling/heating fan coils.
Mechanical Ventilation: Forced ventilation external cooling fans
Horizontal Screens: Horizontal Shade Screen LS Harmony 5220 O FR, Thermal/Shade LS Harmony 4647 FR, Blackout LS Obscurra 10070 FR WB+BW. Pullwire.
Vertical Screens: Blackout Twinroll and Roll Tube Screens LS Obscura 10070 R FR W
Benches: Static Ebb/flow Benches Throughout
Irrigation: UV Filtration, Hand watering points, Misting lines, Bench drip lines.
LED Lights: Lighting to 350 Micromoles
Electrics: Full electrical fit out of all equipment, with control panels.
Controls: Customised Tred Environmental Control System, with touch screens build into panels.