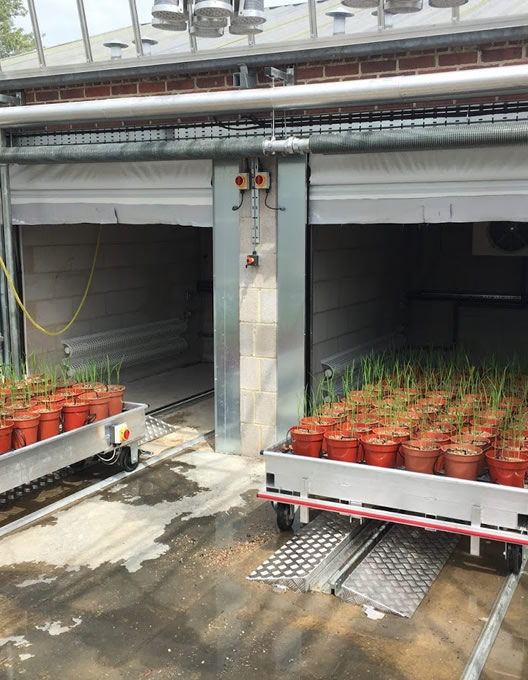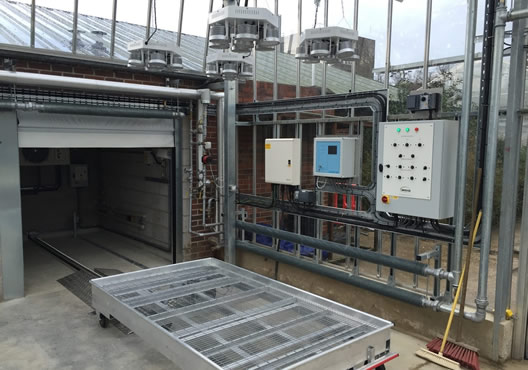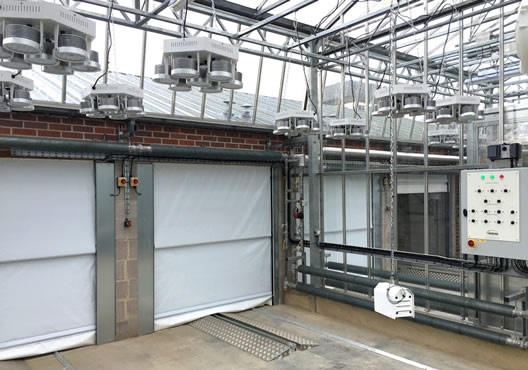 Project by Bridge Greenhouses
University of Reading
Project by Bridge Greenhouses
Glasshouse upgrade
Area: 64 m2
Industry: Education
Use: Research & Study
Greenhouse Structure: Venlo, 3.2m bay on 5/6.4m lattice, 5m section, post height 3.8m
Screens: Vertical Twin Roll Screens
Heating: Hot water heating System, 51mm High level loops supported on the lattice with customized brackets & installed to run at two different heights.
Trolleys: Designed, assembled & installed 4 automated Trollies in the existing garages.
Lights: LED Lights
Electrics: Heating, Screens, Ventilation, Fans, Trolleys, LED Lights, External Weather station.